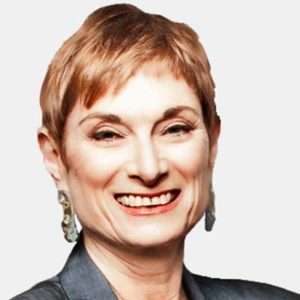 Everyday Conversations on Race for Everyday People brings people together across race and culture for open comfortable conversations about race in a casual setting to bring race to the people.
Our mission is to disrupt the way race is talked about, break racial silos and have a global impact on how people see each other.
We have two guests from different backgrounds who share stories, thoughts on race, perspective on current social issues and pop culture happenings. We show that conversations about race are possible, urgent and essential for survival.
Guests are all ages from very young to very old, immigrants, students, formerly incarcerated, executives, hourly employees, social activists, hip-hop artists, athletes and media. It's serious, funny and insightful.
We have a global mission for these conversations, to eliminate fear of differences, bring people together in the same space, and find surprising connections.
We help leaders build inclusive cultures that last from start-up to scale. 
Diversity and inclusion is a mindset and a business strategy that must be integrated into all systems and process and include everyone from the C-suite to front-line employees. Training, ERGS, and events not aligned with the business strategy and your mission and vision, are not sustainable. The goal of our team is to always add value, add more joy in diversity, and move your business to it's greatest success.

About Simma Lieberman, The Inclusionist
• Winner of Global Diversity Leadership award from World HRD Congress in Mumbai- 2017
• Expert in Inclusive Leadership Development, Cultural Intelligence and Diversity and Inclusion Strategy, and Cultures That Last
• Radio podcast host of "Everyday Conversations on Race for Everyday People"
• Passionate about diversity, inclusion and creating organizations where everyone loves to do their best work
• Lover of music of every genre, food from across the world and constant travel

If you want to reach the heart of your organization and still get measurable results-
If you want to access and maximize the hidden genius in your organization to create breakthrough products, and services-
If you want to be seen as the thought leader in your industry for innovation, inclusion and participation, 
Contact us today!

Our strength is in our unique ability to create communities that include senior leaders, employees, and customers. 

Additional services for your success:
Organizational Assessments, Inclusive Leadership Development, Beyond Sexual Harassment/Gender Equity, Facilitation. Making Uncomfortable Conversations Comfortable




Co-author of the book, "Putting Diversity to Work, how to successfully lead a diverse workforce". (Thomson Learning) and "The Diversity Calling; building community one story at a time." Author of "!10 Ways to Champion Diversity and Build Inclusion."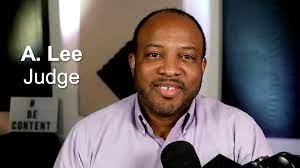 A. Lee Judge is the Co-Founder and CMO of Content Monsta, a digital content agency. He also serves as a Global Digital Marketing Consultant for Hexagon Geosystems. He is also a sought after B2B Marketing Strategist, Podcast and Video Content Producer, and Speaker. Focused on B2B marketing for over 20 years, Lee is both a digital marketing practitioner and creative content entrepreneur. He is a leading LinkedIn video creator, Forbes Agency Council member, and engaging event speaker providing training on digital marketing, content creation, social selling, and sales enablement from the Marketing point of view. @aleejudge
Born and raised in Berkeley, CA by a free spirited entrepreneurial single mom in the 60's, I learned to observe and listen and feel the energy of people and situations. I went to school for physical therapy, but didn't get into the program. Something I carry with me are the choices I have made in life are mine and that there are no mistakes. I have a bachelor's degree in psychology from Idaho State University, something that has served me Everyday. Currently, I have tended to a gardening business for over 30 years and have been the Outreach Director at Berkeley Community Media (BCM) since 2010. Before finding public access TV in Berkeley, I was involved with the public access TV channel in Mountain View from 1997-2000. BCM is a P.E.G. (Public, Educational, and Governmental Access) channel on the West Coast responsible for empowering and educating people in the media arts and providing an electronic platform to share digital content. It is a well-recognized media production organization distinguished for having a unique learning space in the Bay Area for amateur and experienced filmmakers, television producers, and media students of all ages. At BCM we have many ways to encourage the community to learn about the media arts, among them are our classes in editing, field and studio production as well as podcasting. Most importantly in this day and age, we maintain our mission of unfettered Free Speech by not censoring content and keeping our channels on the air 24 hours a day, seven days a week, broadcasting voices from across the San Francisco Bay Area on Comcast cable channel 28 and our website www.bcmtv.org.
As an Outreach Director, I am responsible for recruiting the Bay Area community to take classes to become Indie filmmakers, television and podcast producers as well as citizen journalists. . My core responsibility at BCM is to understand the needs of the community and design events and curate workshops for non-profits and individuals thereby providing professional tools and training to share voices. In the past, I have also created my own TV shows working as a host/talent/editor/writer/producer. Among my skills are voice-over artist, intern manager, event producer, social media marketing maven. With over 15 years of experience as a leader in media arts, I feel I can add a creative voice of experience to the conversation.