You want to listen to this conversation on race with former police chiefs, Ed Cronin and Mike Alexander about the problem of systemic racism in law enforcement and the solutions to end it.
In this two part podcast episode, Ed Cronin and Mike Alexander, two police officers with vastly different backgrounds, strive to bridge the immense divide between the awareness of systemic racism in law enforcement, and the reality of it through honest conversations and courageous leadership.
Systemic Racism in Law Enforcement and How to End It
Mike Alexander shares his story of being a Black police officer and the struggles he faced with biases and prejudices from his White peers. Both guests agree about the presence of systemic racism within law enforcement, with Mike recognizing the operating system perpetuating this in the force.
By carrying out open and honest conversations about race and racism, it's possible to find approaches that can contribute to a more just and understanding future. In the episode, Ed Cronin discusses his initial assumptions that police officers would be compassionate and empathetic, only to learn about the corruption present in the force. He believes that his own experiences of trauma and violence resonate with the Black community's experience.
Across the world, systemic racism exists in law enforcement and impacts the fair application of law and order. It's essential to recognize and address this persistent problem to create an equitable environment for people of all races and backgrounds. Acknowledging and being aware of systemic racism helps individuals understand and empathize with the experiences of those disproportionately affected by this phenomenon.
After listening to this episode, you will be able to:
· Understand the impact of systemic racism on law enforcement practices.
· Discover the pivotal role of community-focused policing in building trust.
· Learn the importance of empathy, de-escalation, and bias training in police work.
· See the benefits of embracing diversity and inclusivity in police departments.
· Explore how technology can advance transparency and work toward positive reform.
The key moments in this episode are:
00:01:31 – Mike Alexander's background and experience as a Black police officer and then a police-chief in Texas
00:08:01 – Ed Cronin's background and experience as a White police officer and police-chief in Massachusetts and how he developed an awareness of racism in the police-department
00:11:44 – Different Forms of Leadership
00:17:22 – Finding Empowerment and Overcoming Experiences
00:18:03 – Becoming a Police Officer
00:24:31 – Dealing with Racism as a Black Police Officer
00:27:57 – Addressing Micro Issues to Mitigate Macro Issues
00:30:41 – The Potential and Struggle of Law Enforcement
00:34:54 – Overcoming Addiction and Learning About the Problem
00:37:19 – Racism is Real and Needs to Be Addressed
00:40:16 – One Hand Tied Behind the Back When Addressing Injustice, Racism and Bias in the Police Department
00:43:31 – The System of  Systemic Racism in Law Enforcement
Guest Bio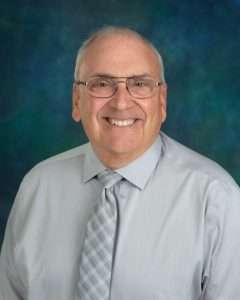 Ed Cronin has worked in the law enforcement field for over 35 years. His career includes experience as a Police Chief in two cities in Massachusetts. He holds a graduate degree in Criminal Justice Management along with an advanced graduate degree in Organizational Development and Systems Thinking from Suffolk University. He is also a certified executive coach. (Institute of Professional Excellence in Coaching)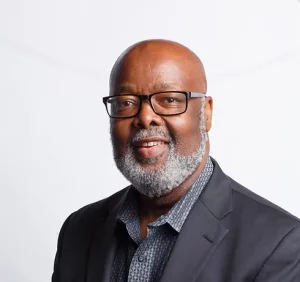 Mike Alexander is a nationally recognized expert in training and leadership coaching, a specialty that began and flourished during his 38-year career in law enforcement and has defined the years following his retirement from service. Through the U.S. Department of Justice Community Policing Divisions, the thirty-six (36) Regional Community Policing Institute, the Multi-jurisdictional Counterdrug Task Force Training Center, the Federal Law Enforcement Training Center, the Texas Municipal League, the International Law Enforcement Administration, and the Texas Police Chiefs Association, he has traveled the nation training officers and community members on ethics and integrity. 
Host Bio
Simma Lieberman, The Inclusionist helps leaders create inclusive cultures. She is a consultant, speaker and facilitator and the host of the podcast, "Everyday Conversations on Race for Everyday People."
Contact Simma@SimmaLieberman.com
Go to www.simmalieberman.com and www.raceconvo.com for more information
Simma is a member of and inspired by the global organization IAC (Inclusion Allies Coalition)
Previous Episodes
Joel A Davis Brown: Challenging Norms & Exploring Queer Leadership in an Unpredictable World