With social media buzzing about Gina Rodriguez, Cardi B, and what it means to be Black, African American and Latina this episode of Everyday Conversation on Race is timely.
If you're interested in the topic, have an opinion or want to know more, you'll love this conversation on race with Cessie and Mercedes.
Cessie Alfonso and Mercedes Martin join me to talk about cultural intersectionality and their own Afro-Latina identities. Spanning generations, geography and sexual orientation, they find that diversity, equity and inclusion are more relevant than ever today as more people identify become aware of their own intersections beyond race and ethnicity.
Topics in this episode include:
What it means to be Afro-Latina in the United States and accept their own cultural intersectionality
Afro-Latina identity is complicated and often misunderstood
Experiences of feeling not being accepted by either culture because it's impossible to only "choose one" identity
Response to racism and rejection
Addressing the claims that someone can't be Black if they speak Spanish
Why they can't separate and only claim one culture since they are mixtures of all of their cultures
More Afro-Latinas, Afro-LatinX are speaking out about their experiences
Cessie's response when people question whether she is Black or Latina, and why she's speaking Spanish
How African slaves were brought to the Caribbean Islands even before slavery in the United States
The difference between race and ethnicity
Why conversations on race are important and how they are different today than in the 1950's and 1960's
Growing up in New York vs in the California suburbs as Afro-Latinas
The browning of America in US culture and how that will be reflected as more than Black and White but the multitude of identifications
How we create space for the multiplicity of backgrounds in our population now and in the future
Stereotypes and assumptions about Afro-Latina and Afro-LatinX
How to learn more and engage in conversations on race and ethnicity
Bios:
Mercedes Martin is a Cultural Accessory Designer, Entrepreneur, and Educator. She runs a successful African-Diaspora inspired brand called Tres Mercedes- designing embellished sunglasses, hats with African Fabrics, Ancestor candles, and statement piece earrings & rings. She self- identifies as a natural curl hair spiritual Black Woman, but if she gotta be more specific about ethnicity: Black and Afro-Cuban American. Born in California and raised in Oakland.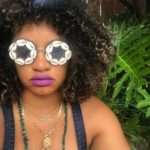 Part of the Millennial generation she has had her own small business, Tres Mercedes since 2010.
link: www.tresmercedes.com
Instagram: @TresMercedes
Cecilia "Cessie" Alfonso, MSW, ACSW, LCSW, is a nationally recognized expert in forensic social work, domestic violence and organizational development in the area of cultural competence and valuing diversity.  She is the founder and president of Alfonso Consultants, Inc. For the past 20 years, Alfonso Consultants, Inc. has provided social work and psychosocial assessments to the clients of civil and criminal attorneys throughout the United States, as well as internationally. As a mitigation specialist, she and her associates have conducted over 700 mitigation investigations since she began providing services.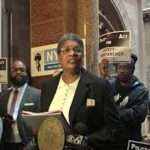 Ms. Alfonso is a bilingual (Spanish speaking), bicultural (Afro-Puerto Rican-Cuban) social worker who has trained attorneys and professionals to appreciate and integrate into their practices and organizations the ethnic diversity and cultural aspects of their clients' lives. She is also a nationally recognized domestic violence/battered woman's expert who has appeared on national television and British Broadcasting Company (BBC) radio and is one of the few African Americans qualified as an expert in domestic violence in the State of New Jersey.  She has conducted training in domestic violence to professionals in the criminal justice system.
Ms. Alfonso has received the National Legal Aid and Defenders Association's (NLADA) Life in the Balance Achievement Award for her pioneering work as a forensic social worker/mitigation specialist. In 2008 she was recognized by Governor Jon S. Corzine of New Jersey as a leading mitigation specialist who significantly contributed to the ultimate abolition of the Death Penalty in the State of New Jersey.
In 1987, Ms. Alfonso, along with her associate, Kathryn Bauer, wrote one of the first articles ever written that details how the social worker skill set can assist criminal attorneys in preparing and presenting the life history of their defendants facing the death penalty.  Ms. Alfonso has been qualified as an expert social worker and has testified in the penalty phase of capital cases in states such as Florida, Maryland, Pennsylvania and Kentucky. Her expertise has contributed to criminal defense attorneys obtaining life sentences for their clients.
Ms. Alfonso's ability to educate attorneys on how to engage and defend individuals who are different from themselves in terms of race, class, gender and/or sexual orientation has enabled attorneys to communicate to the jurors why they should give their clients life as opposed to death.
Cecilia " Cessie" Alfonso has received the following awards:
Recognition Award, First President of National Association of Sentencing Advocates and Mitigation Specialists (NASAMS), NASAMS 20th Anniversary Conference, March 2013
Life in the Balance Achievement Award – National Legal Aid and Defenders Association, March 2008
Recognition Award, presented by Governor Corzine of New Jersey – Leading mitigation specialist who significantly contributed to the ultimate abolition of the Death Penalty in the State of New Jersey, 2008
Mim George Award – National Association of Sentencing Advocates (founding member 1995), 2005
Outstanding Faculty Member in the Defender Institute Basic Trial Skills Program – New York State Defenders Association, June 2000
Contact info: cessiealf@aol.com
(518) 928-8199