Guests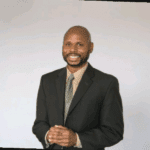 Priya Klocek and Dante King equity and diversity consultants are my guests on Everyday Conversations on Race for Everyday People.
Does it help or hinder the race conversation to hold people accountable for words and actions from their past? Can we allow for change, new perspectives and education? Can we correct people with love and help them grow? When is an apology an excuse to continue racist behavior? How do we have the race convo with love?
Listen to Redemption After Racism to find the answers to these questions and decide for yourself.