Amy Nickerson joins me for this Conversation on Race to talk about how racism traumatizes Black families.
Amy is an educational consultant who focuses on race and race relations. She is the author of the book, "HOW DO YOU SEE US?: Our Lived Realities of Being Viewed As a Threat.
This book details and analyzes what she and her family have seen and experienced as it relates to issues of law enforcement. This is not Black vs. Blue. This isn't about sides – the black side or the blue side. This is not an attack on the overall institution of law enforcement. Nor is this a scathing rebuke of every white law enforcement officer. As Amy states in her book, "This is about my perspective, my innermost feelings about how I am viewed as a Black person in America, why I feel vulnerable around police officers, and how it got this way." Amy Nickerson recounts numerous encounters with police officers as well as ordinary white citizens insistent on policing black people.
Amy shares her experience with race and racism as a Black woman, mother of three children including Hardy Nickerson Jr. a linebacker in the NFL and as the wife of former NFL player and now a coach, Hardy Nickerson.
Key topics:
No matter who you are, or how much money you have, if you are Black in the US your position and money will not protect you from racism, discrimination and being targeted by law enforcement and white racists.
Her first experience with racism in elementary school.
White policing of Black people by white people.
All too frequent experiences of the Nickerson family being accused of stealing the cars they drive, or not belonging in their own neighborhood.
Why white people often resent Black people being successful, or living their own lives, and how they try to sabotage Black success.
Justified fear that Black women have every time their children leave the house.
Challenges of being Black on vacation, having to tell her son, he couldn't wear the clothes he liked because it could be dangerous.
How many white people view Black skin as a threat and justify racist actions.
Solutions to white policing of Black people everyday.
Bio for Amy Nickerson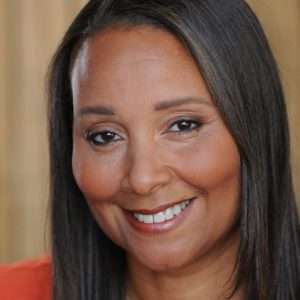 Amy Nickerson is an author, speaker, educational consultant, and antiracism & social justice advocate. Her book How Do You See Us?, an Amazon bestselling new release, details her family's harrowing accounts of encounters with police and the racism they often experience. Using their stories, Amy unpacks the long reach of racism in America, exploring how and why tensions continue to escalate. She addresses audiences ranging from local schools to the FBI National Academy, guiding conversations about race and social justice.
Married 31 years to husband Hardy, former NFL All-Pro linebacker and NFL/College coach, and having raised three student-athletes, Amy also possesses extensive knowledge and understanding of sports at the professional, college and high school levels. She is experienced in curriculum development and college instruction specializing in student-athletes' experiences and the impact of structural forces and systemic racism on their lives. Amy holds two degrees from UC Berkeley – BA (Afro-American Studies/Social Sciences) and MA (Education – Cultural Studies of Sport in Education), and is a Board member and chair of the Education Committee for the Freedom Football League (FFL), a newly formed professional football league.
Contact info:
Book: How Do You See Us? Our Lived Realities of Being Viewed As a Threat