In this conversation on race, I'm joined by Dr. Joel A. Davis Brown to talk about his hope for the future as a Black man, why he'll take the Covid vaccine,  advice for Joe Biden and more.
Key topics in this episode:
Why it's important for Black and other BIPOC people to have hopes for the future
How Biden can make a difference if the Democrats get control of the senate and the consequences to democracy if they do not
The real reasons that Black people have concerns about the vaccine for COVID 19 and what needs to be done to allay those fears
Why Dr. Joel A. Davis Brown is ready for the  Covid 19 vaccine
What to say to people who claim Joe Biden is a white supremacist
How not voting is often a sign of privilege
How to respond when someone says Kamala Harris doesn't like Black people
The truth about the Black, LatinX and Jewish people who support Trump
Advice, music playlist and reading recommendations
Dr. Joel A. Davis
Dr. Joel A. Davis Brown Bio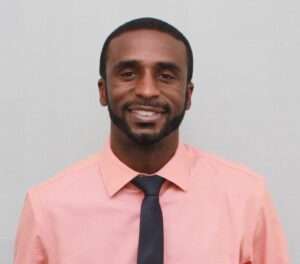 Dr. Joel A. Davis Brown is the Chief Visionary Officer of Pneumos LLC, a management consulting and coaching company based in San Francisco, USA, specializing in cultural intelligence, leadership, change management, and strategic storytelling. As a change agent, Joel works strategically with organizational leaders to cultivate innovative, creative, and adaptive environments where the cultural genius of everyone can be harnessed and leveraged successfully. In particular, Joel works with organizational clients to foster psychological safety, healing, belonging, and transformation. His work spans five continents and his mission is to facilitate liberation for every global citizen.
Best known for his critical analysis, creativity, humor, and an ability to build consensus, Joel has partnered with Fortune 500 Companies, non-profit organizations, and government agencies to help them achieve sustained growth and organizational breakthroughs. His clients have ranged from LinkedIn to the United Nations, and his "sweet spots" have included men's leadership, LGBT inclusion, interpersonal dialogue, and intercultural communication.
Contact information:
Facebook: www.facebook.com/Pneumos
Twitter: @joelabrown7
Website: www.pneumos.com
LinkedIn: www.linkedn.com/in/joelanthonybrown