In this conversation on race, I'm joined by Amy and Hardy Nickerson. Amy is an author, creator, lecturer, educational consultant, and diversity/inclusion/antiracism advocate. Hardy Nickerson is a Former NFL All Pro linebacker (16-year career), NFL and college coach, and Amy's husband of 32 years. He's a football consultant and strategist, online coach, and now an MBA candidate.
In this episode Amy and Hardy talk about their experiences with police, racism and stereotyping, and concern for their children as African-Americans in the US.
Key topics:
[2:12] The frightening experience of a Black family driving through Florida and being stopped and interrogated by police for no reason.
[4:47] How young Black boys get labeled aggressive early on in elementary school, while nothing happens to young white boys who are doing the same things.
[12:55] What white people say to Black people to discount their experiences with race and racist police while driving
[14:13] What white people can do and what they should not do if they are in a car with a Black friend who gets stopped by the police.
[18:24] No matter how much money you have, if you are a Black person you are not immune to racism or racist violence.
[26:43] Athletes  who are speaking out now.
The importance of voter registration and the threat or Black voter suppression
[28:14] Why it can be dangerous for Black people to call the police even when they are victims of crimes.
[31:09] Reactions to the George Floyd verdict of guilty for Dereck Chauvin
[42:20] What bystanders need to do to be active allies and save lives. The importance of standing up and taking an action
[54:00] How white people can school themselves, understand racism and be anti-racist
Bio and Contact Info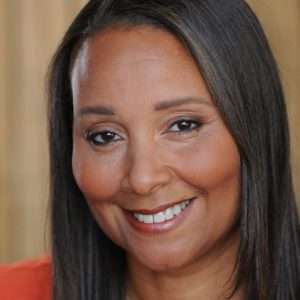 Amy Nickerson is an author, speaker, educational consultant, and antiracism & social justice advocate. Her book How Do You See Us?, an Amazon bestselling new release, details her family's harrowing accounts of encounters with police and the racism they often experience. Using their stories, Amy unpacks the long reach of racism in America, exploring how and why tensions continue to escalate. She addresses audiences ranging from local schools to the FBI National Academy, guiding conversations about race and social justice.
Married 31 years to husband Hardy, former NFL All-Pro linebacker and NFL/College coach, and having raised three student-athletes, Amy also possesses extensive knowledge and understanding of sports at the professional, college and high school levels. She is experienced in curriculum development and college instruction specializing in student-athletes' experiences and the impact of structural forces and systemic racism on their lives. Amy holds two degrees from UC Berkeley – BA (Afro-American Studies/Social Sciences) and MA (Education – Cultural Studies of Sport in Education), and is a Board member and chair of the Education Committee for the Freedom Football League (FFL), a newly formed professional football league.
Contact info:
Book: How Do You See Us? Our Lived Realities of Being Viewed As a Threat
Email
LinkedIn
Facebook
Instagram
HowDoYouSeeUs.com
AmyNickerson.net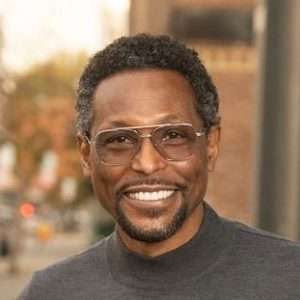 Hardy Nickerson
Former NCAA Power 5 Defensive Coordinator and Former NFL Assistant Coach. Retired NFL Player, was 5x Pro Bowler, 4x NFL All-Pro, 1990's NFL All-Decade Team. Highly Skilled Football Coach, Team Leader and Change Agent. Bachelor of Arts (B.A.) from UC Berkeley.