In this episode on "Everyday Conversations on Race for Everyday People, " I'm joined by Karen Fleshman and Commissioner Karen Clopton who are KINOS- Karen in Name Only.
Karen Clopton shares her experience growing up Compton, in South Central Los Angeles when it was a middle-class Black neighborhood. She was adopted by her maternal grandparents. Her paternal grandmother was from Scotland.
Her maternal grandfather and his family were raised in Arkansas and worked on the plantation, where his parents had been enslaved.  When he was five, there was a white massacre of Black sharecroppers who were meeting to organize a union to sell their crops. Violence and lynchings of Black people caused her grandfather to flee Arkansas and be part of the Great Migration in 1939. They went to Los Angeles.
Her paternal grandfather fled Tennessee in 1920 because his father was lynched for allegedly looking at a white woman.
Karen Fleshman is the founder of Racy Conversations. Their mission is to inspire the anti-racist generation. She moved to the SF Bay Area in 2014 and was fixated on Ferguson and was really affected when the police officer Darren Wilson was not indicted for killing Mike Brown.
During this conversation on race, we talk about the real history of the US, colonialism and slavery, as well as the white massacres of Black people in 1919, 1927 and 1954.
We also discuss the racial purity laws from 1641 to 1967 with "Loving vs Virginia,"  when  inter-racial marriage was illegal. Even though those laws were no longer in place, the mindset stayed the same, and was ingrained from generation to generation amongst White people who made those  racist laws.
Listen to this episode and hear the advice that Karen Fleshman and Commissioner Karen Clopton provide to fight racism and to have productive conversations on race.
Guest Bio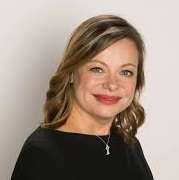 Karen Fleshman is the founder of Racy Conversations and is a racial equity trainer and government accountability activist striving to build and support a community of people committed to love, learning, accountability, and action on race in America. She is the author of the book  White Women, We Need to Talk: Doing Our Part to End Racism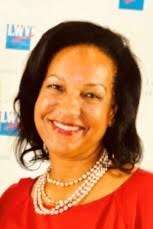 Karen Clopton is an award-winning trailblazer. Karen Valentia Clopton brings deep knowledge, demonstrated operational expertise, and non-partisan insight into the political and regulatory arenas. She has served in top leadership, board, and executive roles in both governmental and non-governmental organizations across many regulated industries. General Counsel and Vice President of Access and Inclusion for Incendio International, Inc.