In this conversation on race I'm joined by Steve Pemberton, Chief Human Resources Officer of Workhuman. Steve shares his story of growing up in foster homes with no idea of his background, his identity, or his birth family.  Although he was the biological son of a Black father and a white mother, he didn't know if he was Black or white until he located his biological family.
He is the author of two books, "A Chance in the World," that chronicles his life story and "The Lighthouse Effect, How Ordinary People Can Have an Extraordinary Impact on the World."
Key topics in this episode of "Everyday Conversations on Race," with Steve Pemberton
How Steve Pemberton is mixed race, (Black and white) and but never knew who he was
How his life experience has been the driving factor in his work in Diversity, Equity and Inclusion and social justice
The reactions of some of Steve's family members to him and his racial background
How America has fallen short in terms of embracing all cultures, races and faith and not living up to its founding principles
After the Civil Rights movement ended illegal segregation, we as a country chose legal segregation
Misunderstanding of the definition of "Critical Race Theory,"
Policies directed at people of color like voter suppression and redlining and how some white people get offended when racist policies are discussed
Persecution of his West Indian ancestors and his Irish ancestors when they came to the US
The importance of being aware of all our multiple identities and those of other people
How those multiple identities can help people find commonality but too often people stay "above the waterline," and treat people based on biases and wrong assumptions
Understanding common humanity and our complexities can bring people together
Why more people aren't questioning polarization but insist on embracing it
How Pemberton's organization Workhuman helps people recognize each other and feel included
Why we need a real framework for overcoming racism and creating a country and world where everyone can live, work, and build together
The different forms of recognition that Workhuman promotes and how that recognition supports Diversity, Equity, and Inclusion
How lack of inclusive and recognition holds people back from contributing and doing their best work
How Workhuman's work in ensuring employee recognition  makes a difference in levels of happiness for people of color, and other underrepresented people.
The tendency of Millennials and Gen Z to care about social justice in organizations and how they will leave jobs where they don't see any effort to support equity
The role of organizations in social change, and how Steve Pemberton sees the key role they play
When employees have to deal with issues like racism, attacks against Asians, lack of support for Black Lives Matter, etc. they can't do their best work.
People who consider themselves allies have to do more than say slogans but need to engage and show support
What happens when people of color see their white friends stay silent when they see racism, and why we need people to do more than empathize
Allies need to step up and stand next to people who are being targeted and speak out against offensive comments and actions
Anyone and everyone can make a difference to support humanity, dignity, and fairness
How diversity and inclusion are not the same, what organizations can do to ensure that they have both
Listen in to hear more of Steve Pemberton, find out what's on his playlist, and the books and films he recommends.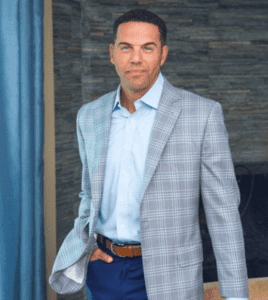 Steve Pemberton Bio
Passionate about building human-centered workplaces that recognize the value and potential of each and every employee, Steve Pemberton has made embracing humanity in the workplace the core of his responsibility.
As the Chief Human Resources Officer of Workhuman, Steve is committed to working with HR leaders and senior management to transform and lead more connected, human-centered workplaces that accelerate learning, engagement and productivity. Steve aims to make the work more human in everything he does by fostering a sense of purpose in the workplace and ensuring equity for all.
Steve also champions human rights efforts to ensure equality and access for all, both at home and in the workplace. This passionate advocacy has earned him honorary doctorates as well as the U.S. Congress' Horizon Award for his personal contributions and for setting a positive example for younger generations. He is the esteemed author of "The Lighthouse Effect: How Ordinary People Can Have an Extraordinary Impact in the World" and the USA Today best-selling memoir "A Chance in the World," following him on his search for his family. Steve is a graduate of Boston College and is involved with UCAN Chicago, Boys Hope Girls Hope and The United States Business Leadership Network as a board member.