In this exciting and dramatic conversation on race, I'm joined by Amr Awadallah former VP of developer relations for Google Cloud, and Sara Speer Selber, CEO of Quest Essential. Amr, a Muslim who was born in Egypt, and Sara, a Jewish woman born in the US. We talk about the ability to change and the need to allow people to change instead of canceling them for what they thought or did in the past.
Amr was fired from Google after he wrote a paper called "We Are One," about how he used to not like Jewish people because of what he had heard about Jewish people as he grew up. But after meeting and getting to know Jewish people and even finding out he had Jewish DNA he changed his thinking.  Some other employees at Google accused him of antisemitism. We talk about social justice, the need for education, and the importance of eradicating racism, antisemitism, homophobia, Islamophobia, and other hate, it's hypocritical and dangerous to "cancel," fire, or ban people who have changed. If we can't admit to past mistakes without fear, it will be almost impossible to get other people to let go of racism, etc.
Sara Speer Selber shares how she was raised to agree with everything Israel did and not like Muslims. After getting to know Muslim women and hearing about a group called Salaam Shalom which brought Muslim and Jewish women together, she began to change her thinking. She went on to help start a chapter of Salaam Shalom in Texas where she lives.
Key topics:
[4:42] Amr tells his story of what he used to think about Jewish people and what happened to make him change and get to know Jewish people.
[9:07] What happened when Simma was part of a Jewish-Palestinian dialogue group and the support she got from Palestinians when her partner died. The Palestinians in the group attended the Jewish services.
[10:39] The stories Amr heard about Jewish people that shaped his thinking growing up.
[12:10] How Sara met Amr when they were both on a Clubhouse for two weeks where Palestinians and Israelis shared their stories. Sara heard Amr talk about what happened to him at Google and she reached out to him.
[17:06] Amr was in a deep depression about being fired and when Sara reached out to him it lifted his spirits. He talks about how he was impacted by all the Jewish people who reached out to him.
[34.02] Why we all need to work together against climate change which can kill us all. When we hate and refuse to interact it stops us from moving forward and we can all be destroyed.
[37.27] How the Muslim community came together in Texas to support the Rabbi and worshippers in the synagogue when people were taken hostage.
Guests Bio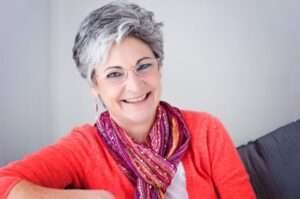 Sara Speer Selber, Founding Partner of QuestEssential, has more than 40 years of experience managing people and organizations for excellence and success. Her career with for profit and non-profit entities has been characterized by entrepreneurial innovation and has been recognized repeatedly by professional and community groups for her business achievements and many contributions to the welfare of others.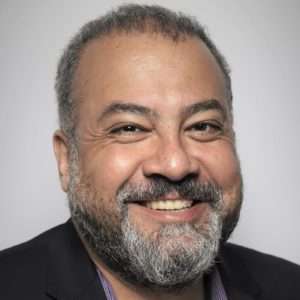 Dr. Amr Awadallah is the CEO and cofounder of ZIR AI, a company that is revolutionizing how we seek knowledge across all languages of the world. He previously served as VP of Developer Relations for Google Cloud until July 2021. Prior to joining Google in Nov 2019, Amr co-founded Cloudera in 2008 and as Global CTO, he spent 11 years working closely with enterprises around the world on how to ingest and extract value from big data (he famously coined the terms "schema-on-read vs schema-on-write").