If you were a Black man imprisoned and tortured for fighting against the brutality of apartheid in South Africa, could you forgive your oppressors? Siya Twani did just that. This is a don't miss episode. We all need to hear his story. It is especially relevant today with the slaughter of over 1,000 Israelis and the continued bombing and killing of over 1,000 Palestinians in Gaza.
In this episode, Simma, the Inclusionist, welcomes guest Siya Twani, who grew up under South African apartheid and became a freedom fighter with Nelson Mandela. Siya shares his experiences of imprisonment and torture, which ultimately led him to speak on reconciliation, forgiveness, and mental toughness. The conversation explores the importance of discussing race within the context of apartheid and the impact of racial trauma on Black children. Tune in to gain insights from Siya's powerful story and his perspective on race.
Siya's story is a testament to the resilience of the human spirit and the power of forgiveness. He emphasizes the importance of addressing racial trauma and healing the wounds caused by racism. Siya challenges the notion that talking about race is unnecessary, reminding us that those who experience racism daily are tired of living with it.
The conversation delves into the history of apartheid in South Africa, shedding light on the extreme racial discrimination and inhumane treatment endured by black, Asian, and colored people. Siya highlights the stark contrast between the privileged lives of white South Africans and the poverty and oppression faced by the majority.
Siya's involvement in the liberation movement and his time in prison shaped his mission to promote reconciliation and empower others to move from victimhood to empowerment. He shares his personal process of forgiveness, acknowledging that it was not easy but necessary for his own healing and liberation. Siya believes that forgiveness is a powerful tool for personal growth and transformation.
The episode also explores the concept of reconciliation and the Truth and Reconciliation Commission in South Africa. Siya acknowledges that while it was a step towards healing, it did not fully address the systemic injustices and inequalities that persist in the country.
Siya's work as an international speaker focuses on promoting justice, equality, and difficult conversations. He encourages education, engagement, and building healthy human connections across racial and cultural lines. Siya's message is one of hope and the belief that change is possible when we confront our biases, challenge the status quo, and work towards a more inclusive and equitable world.
Don't miss this thought-provoking episode with Siya Twani, a true freedom fighter and advocate for reconciliation. His story will inspire and challenge you to examine your own beliefs and take action towards a more just and inclusive society.
This episode should make us stop and ask ourselves, "what kind of world do we want to live in?" Are we willing to act from love, and kindness or do we want to live in hate, revenge, `and continuous death?
Visit www.siyatwani.com to learn more about Siya and his work.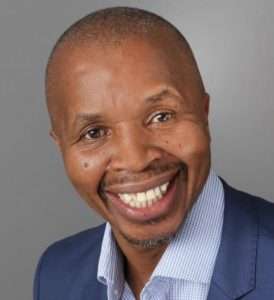 Guest Bio
Siya Twani is a South African Global Citizen with a passion to add value to people. A Passionate Educator, Mr Motivator and Inspirational Speaker.
Siya Twani grew up in Cape Town in the 60s and 70s and experienced first-hand the pain of racism and discrimination. He was committed to the struggle and spent time in prison aged 17 for this commitment.
He now lives in England and visits schools/ colleges/Universities and companies as a Motivational and Inspirational speaker to talk about his own experiences and lead workshops on a variety of themes
"Siya, You are truly a wonderful person who inspired us all and brought us all closer to a better understanding of humanity. You have such a remarkable and powerful story to share with the world which is not one of anger nor bitterness but one of love and a desire to bring people together… you have touched all of our lives." Teacher (Tendring Primary)
Host Bio
Simma Lieberman, The Inclusionist helps leaders create inclusive cultures. She is a consultant, speaker and facilitator and the host of the podcast, "Everyday Conversations on Race for Everyday People."
Contact Simma@SimmaLieberman.com
Go to www.simmalieberman.com and www.raceconvo.com for more information
Simma is a member of and inspired by the global organization IAC (Inclusion Allies Coalition) 
Connect with me:
Previous Episodes
Loved this episode? Leave us a review and rating