In this conversation on Race, Simma Lieberman, The Inclusionist, and Chad Lassiter, the executive director of the Pennsylvania Human Relations Council, engage in a deep personal conversation about self-reflection and awareness of privileges, stereotypes, and behaviors. Chad shares his own daily process to engage in self-reflection on race, and his role in bringing people to the common table to challenge stereotypes that perpetuate inequality and discrimination.
With school boards and politicians, not only eliminating African-American history and any discussion of racial discrimination under the guise of making white children feel uncomfortable, we need to find ways to flip the script and empower all children, including white children, to be agents of change. While acknowledging concerns about discomfort, Chad Lassiter says that we can help children see that they have the power to contribute to a more just and equal society. By engaging in these conversations, children can recognize each other's humanity and understand their role in promoting peace and justice. 
The key moments in this episode are:
[02:26] Conversations around racism and division.
[06:37] First experience with racism.
[09:12] Police brutality and activism.
[12:06] Generational trauma and racial identity.
[17:04] Dismantling systemic and structural racism.
[21:11] Building solidarity through activism.
[26:49] Wealth and taking care of the poor.
[28:00] Employment discrimination based on appearance.
[33:19] The importance of conversation.
[36:13] The trigger for white rage.
[40:03] Talking about race in schools.
[45:55] The Woman King and toxic masculinity.
[48:37] Social change agents and justice warriors.
Chad references the work of Paul Kivel, who emphasizes the necessity of difficult conversations about racism to uproot it. 
This episode of Everyday Conversations on Race for Everyday People needs to be heard by anyone who wants to empower people of all ages to eliminate racism and other forms of inequality.
With so much foolishness about not even mentioning cultural/racial differences and pretending everyone is the same while erasing non-white people, it's essential that we share and talk about our identities, and culture. This is how we can find common ground and learn and grow together. Chad says these conversations will help us all find a balance between preserving individuality and being open to connecting with people from diverse backgrounds. No one is just one identity, and it would be very boring to pretend otherwise.
We talk about Chad's experience of growing up in an all-black community and how his perspective initially remained narrow due to his limited exposure. However, from interacting with individuals from different cultures and backgrounds, his viewpoint expanded, and he discovered shared experiences. This highlights the idea that engaging with diverse perspectives broadens understanding and fosters connections.
Simma and Chad talk about the concept of cultural pride reinforcement, particularly within the context of the Black Lives Matter movement. Cultural pride does not entail valuing one culture over another but rather celebrating and affirming the importance of one's own culture while also respecting and acknowledging the significance of other cultures. This supports the notion that maintaining one's identity and culture does not necessitate rejecting or disregarding others.
Listen in as we touch on the significance of having conversations about race, racism, and other issues that some may see as divisive. 
While recognizing the importance of addressing these topics, we also need to incorporate discussions around peace, justice, truth, love, and kindness. That's how a more inclusive and compassionate society can be created. Without that, we'll be even more divided racially and in every other way
Overall, the episode underscores the importance of maintaining one's identity and culture while also seeking common ground with others. It highlights the value of expanding perspectives, celebrating cultural pride, and engaging in conversations that foster understanding, peace, and justice.
Guest Bio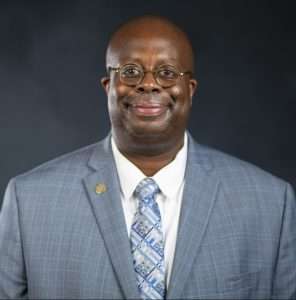 Chad Dion Lassiter is a national expert in the field of American Race Relations. Mr. Lassiter has worked on race, peace, and poverty-related issues in the United States of America, Africa, Canada, Haiti, Israel, and Norway, and is called upon frequently by media outlets to provide commentary on race relations and potential solutions.
He is the current executive director of the Pennsylvania Human Relations Commission, where he has legislatively delegated authority to investigate complaints filed alleging unlawful discrimination in the areas of employment, housing and commercial property, education and/or  public accommodations. During his capacity in this position, he has developed and launched a 'No Hate in Our State Townhall' to address the surge of White nationalism in Pennsylvania, a 'Social Justice Lecture Series' providing an outlet for the communities in the state to discuss imperative issues and serves as a Racial Reduction Response team for those communities impacted by hatred. He oversees a staff of 84 with three regional offices that comprise the 67 counties in Pennsylvania and manages an annual budget of $12 million. He has also developed programs under his appointment, such as a 'Global Social Justice Initiative', 'Black and Jewish Beloved Community Dialogue', and the 'College Race Dialogue Initiative.'
Host Bio
Simma Lieberman, The Inclusionist helps leaders create inclusive cultures. She is a consultant, speaker and facilitator and the host of the podcast, "Everyday Conversations on Race for Everyday People." Simma is the creator of the program, "Inclusive Leadership from the Inside Out."
Contact Simma@SimmaLieberman.com
Go to www.simmalieberman.com and www.raceconvo.com for more information
Simma is a member of and inspired by the global organization IAC (Inclusion Allies Coalition) 
Connect with Simma:
Previous Episodes
Loved this episode? Leave us a review and rating