Join Everyday Conversations on Race for Everyday People, the podcast that brings real talk and real change to the forefront.
In a society where race, culture, and identity are often sources of division, bridging the conversation on race and equity is imperative. By fostering open and honest dialogues, organizations can create safe spaces for employees to share their experiences and perspectives, ultimately leading to a more inclusive and equitable workplace.
Simma Lieberman, Sally Helgesen, and Mercedes Martin explored the importance of bridging the conversation on race and equity during their discussion. They acknowledged the challenges of fostering these dialogues and shared their experiences in navigating the complexities of identity, race, and belonging.
Sally reflected on her close relationships with African Americans throughout her life and the impact of their struggles on shaping her understanding of race and equity.
Mercedes, an Afro-Latina woman from Cuba, spoke about her purpose in helping organizations tackle diversity and inclusion by shifting mindsets and embracing collaboration.
In this episode, you will be able to:
● Discover the significance of uniting as a team to create an all-embracing workplace environment.
● Embrace the benefits of acknowledging various personal histories and experiences.
● Acquire tools for seeking common ground and defusing challenging situations to resolve conflicts and misunderstandings
● Explore the expansion of diversity beyond gender, focusing on race and values.
● Recognize the importance of appreciating different backgrounds and experiences.
● Understand the role of individual change in sustaining diversity and inclusion among leaders.
● Learn how to identify commonalities and navigate through difficult situations to overcome division and polarization.
During the episode, Sally Helgesen and Mercedes Martin shared their personal experiences and emphasized the importance of fostering a sense of belonging within the workplace. They discussed the power of embracing people's diverse backgrounds, experiences, and perspectives in order to build stronger connections and more effective workforces. Simma Lieberman highlighted the need to support one another and rise together in the pursuit of inclusion and equity, sharing insights from both Sally's and Mercedes's experiences in the field.
Sally, Mercedes and Simma discuss the urgency of sustainable change and emphasize that in order to sustain change, it is necessary to start from within. They talk about the importance of transforming oneself along with the organization and how change management needs to involve everyone in the organization. They also talk about the fear of leadership in addressing diversity and inclusion, especially pertaining to race, and how it needs to start with a clear why and work with the leadership in understanding the need for change.
The key moments in this episode are:
00:01:13 – Introduction of Sally Helgesen   
00:02:26 – Introduction of Mercedes Martin  
00:06:49 – Sally Helgesen's motivation for writing "Rising Together"
00:09:53 – Introduction of Mercedes Martin's background and cultural identity
00:19:07 – Creating a Culture of Inclusion
00:22:23 – The Importance of Inclusive Leadership    
00:24:10 – Bridging the Conversation on Race and Equity
00:27:20 – Multiple Identities and Belonging   
00:35:33 – The Importance of Self-reflection
00:37:24 – Importance of Authentic Leadership for Inclusion
00:39:05 – Characteristics of Inclusive Leadership  
00:42:43 – Sustainable Change: Individual and Systemic Change
00:48:00 – Inhabiting the Middle Amidst Polarization      
Guest Bio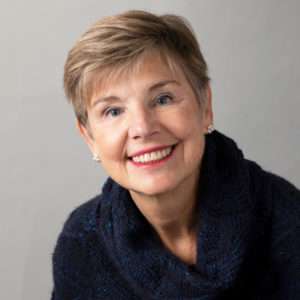 Sally Helgesen is a renowned expert on women's leadership and an internationally bestselling author, speaker, and leadership coach. Honored in Forbes as the world's premier expert on women's leadership, she has been inducted into the Thinkers 50 Hall of Fame, which recognizes influential leaders in the field of leadership worldwide. Ranked number three among the world's thought leaders by Global Gurus, Sally has recently released her book, Rising Together, which offers practical ways to build more inclusive relationships, teams, and workplaces.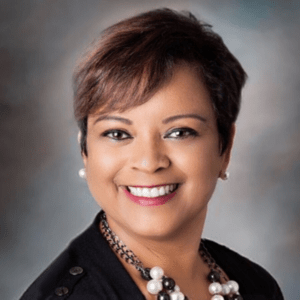 Mercedes Martin is a native Spanish-speaking international executive coach and consultant from Cuba with a wealth of experience in global leadership, diversity, and sustainability development. Working with Fortune 50 companies such as PepsiCo, Proctor and Gamble, Shell Oil, and Kellogg's, Mercedes has helped senior leaders, women, and people of color rise in their careers. As the founder of Mercedes Martin and Company, she continues to focus on supporting leadership in rewiring their mindset and embracing conversations on diversity, equity, and belonging.
Host Bio
Simma Lieberman, The Inclusionist helps leaders create inclusive cultures. She is a consultant, speaker and facilitator and the host of the podcast, "Everyday Conversations on Race for Everyday People."
Contact Simma@SimmaLieberman.com
Go to www.simmalieberman.com and www.raceconvo.com for more information
Simma is a member of and inspired by the global organization IAC (Inclusion Allies Coalition)
Connect with me:
Instagram
Facebook
YouTube
Twitter
LinkedIn
Tiktok
Website
Previous Episodes
Loved this episode? Leave us a review and rating