Everyday Conversations on Race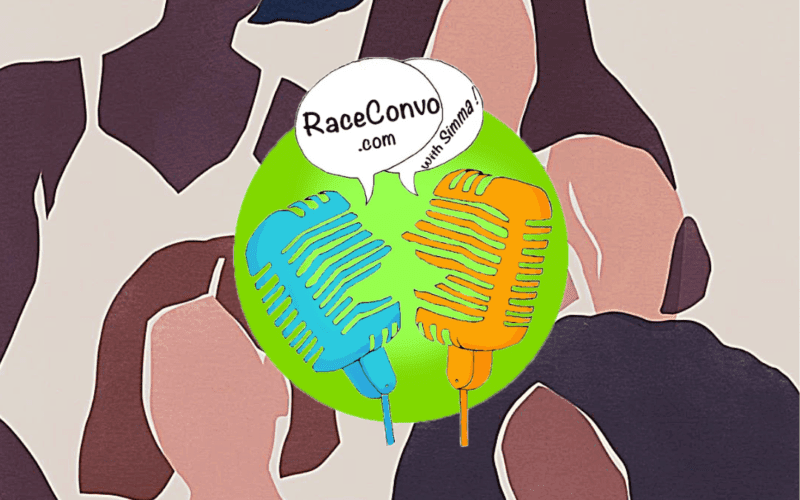 I'm joined in this conversation on race by Katara McCarty. Katara is an emotional well-being advocate for BIWOC (Black, Indigenous, Women of Color) She developed an app called Exhale for BIWOC to support their emotional well-being and manage their particular stress.
Key Topics:
• How Katara was born bi-racial (white mother and Black father) in 1972 and left by her mother in the hospital and then adopted and raised by a Black gay woman and her mother in 1972. Why she identifies as a Black woman instead of bi-racial.
• How systemic racism has resulted in stress, trauma, and life-threatening illnesses for Black, Indigenous Women of Color.
• Why Katara McCarty got involved in wellness after seeing that the wellness industry was primarily white.
• How she came to understand that the needs of BIWOC are different than white women who have not had the same trauma.
• How the killings of George Floyd, Ahmaud Arbery, and Breonna Taylor and the resulting trauma to Black, Indigenous, People of Color, and Femmes caused her to develop her app to deal with their stress and anxiety that white people don't have.
• How many coaching programs in organizations are geared towards white people with white coaches who are not conscious about racism and the issues that non-white people have to deal with to navigate the corporate environment?
 • What is in the app, meditations, breathwork techniques, coaching talks, and daily affirmations? They are in 45 countries.
• The need for everyone to practice anti-racism. Systemic racism is pervasive. How white people must play a key role in dismantling racist systems that they benefit from. What that will mean.
• Katara McCarty talks about the increase in her anxiety level, how the app helps her. The importance of people unpacking their own biases. She suggests people take the 20-day anti-racist challenge by Layla Saad.
• Suggested resource Me and White Supremacy by Layla Saad.
• Her Exhale app empowers Black, Indigenous, People of Color, and Femmes to do self-care and teaches them how to meditate, breathe and feel good.
• Advice to people who want to talk about race:
1- Do your own work.
2- Know yourself.
3- Don't ask Black people to be your teachers, or educate you.
4- Unlearn, learn and relearn about racism.
Tweetable Quotes:
"We have to create practices in our lives, to help manage the stress, anxiety, and trauma brought on by systemic racism, anti-blackness, micro aggressions, because it is killing us, there are resources to help us get that trauma, that stress, and that anxiety out of our bodies." – Katara McCarty
"Most of those people were white that were paying for my services. So went from 20 years of work. Working with people on the margins to now I'm a coach and I have an all-white clientele, which didn't resonate with my values and how I want to show up for my community." – Katara McCarty
Bio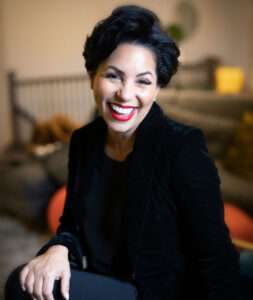 From out of the realities of abandonment by her biological mother, being bi-racial and growing up in a Black home, Katara McCarty realized early in life that the color of her skin mattered. After becoming a single mother at 19 and finding the courage to leave an abusive relationship, Katara became an entrepreneur holding leadership positions in both non- and for-profit organizations.
Today, Katara is a sought-after coach, author, and podcast host dedicated to cultivating brave spaces where all Black, Indigenous, Women of Color (BIWOC) belong. As a Black woman, she is committed to amplifying the richness of BIWOC and their stories, while also advocating for and providing emotional well-being resources for BIWOC, through her app EXHALE.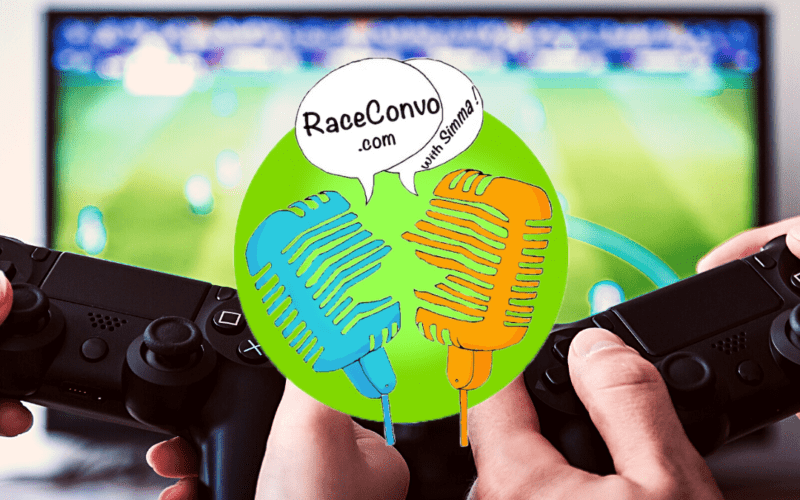 On this conversation on race, I'm joined by Sam Caucci, CEO and Nora Boussatta, sales leader from the organization 1Huddle.  We talk about how 1Huddle a company that creates games to reinforce learning uses gamification to educate people about race and racism.
Key Topics
[3:00] Nora shares her experience growing up biracial, and Muslim-American in New Jersey. Her father was born in Morocco and she was raised in a Muslim-American home
[4:26] Nora talks about her first experience with race and racism wanting to fit in at her mostly white college.
[5:43] Sam shares growing up in a blue-collar home and becoming an entrepreneur.
[7:25] Race is personally important to Sam because his wife is Black with a father from Jamaica. They have a daughter and he is concerned about how racism will impact her. He wants her to be safe and successful.
[11:01] Sam and the other people at 1Huddle began to develop games to support issues of social justice, racism and Black History month. He shares how they came up with their ideas.
The process of game creation which included putting Obama's book into a game, info from "Just Mercy" by Bryan Stevenson, "How to be an Anti-Racist" by Ibram Kendi and content from history.
[25:40] Sam talks about why companies have to address racism, and put money behind their words. He addresses his role as a white male co-founder in supporting diversity, equity and inclusion.
[32:46] Nora shares having to push back against white male student making racist remarks to her.
Studies that show people with white sounding names get more interviews than people with African-American sounding names who have the same if not better qualifications and more experience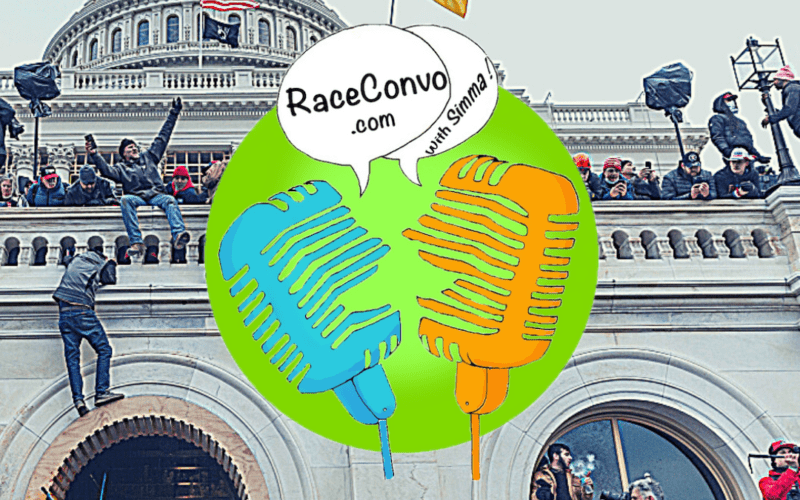 Leron Barton, author, speaker, and social media influencer joins me in this conversation on race to talk about his perspective as a Black man in the US on the Capitol riots.
Topics include:
White riot insanity at the Capitol
How white people's insurrection demonstrated the history and present state of racism in the US- it's still here
If the rioters had been Black most would be dead, but because they were almost all white they were allowed to take over the building, threaten lawmakers and physically attack cops and other people who tried to stop them
The attack on the Capitol is treason, sedition, and fascist
Why participants need to be prosecuted to the extent of the law and not allowed to continue
How some people in congress, law enforcement, and other government employees aided and abetted the rioters
Why some Black, Brown, Asian and Jewish people support the racist actions of Trump and the white racist insurrection
How individualism and the mindset of not caring about anyone else but oneself permeates the US culture and perpetuates the spread of COVID
The different experiences, opportunities, and outlooks between ADOS (African Descendants of Slaves,) and Black people from Africa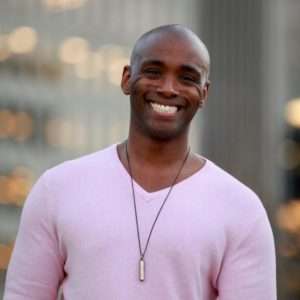 About LeRon Barton
LeRon L. Barton is a writer from Kansas City, MO currently living in San Francisco, Ca. A graduate of Paseo Academy of Fine Arts, LeRon is the author of two books, "Straight Dope: A 360 degree look into American Drug Culture" and "All We Really Need Is Love: Stories of Dating, Relationships, Heartbreak, and Marriage." In addition to the books, LeRon is an essayist; whose topics cover racism, mass incarceration, politics, gender, and dating. These works have appeared in Salon, The Good Men Project, Elephant Journal, East Bay Times, and MoAD. LeRon has also given talks and speeches at TedX Wilson Park, University of San Francisco, Glide Methodist Church, been a guest of Al Jazeera's The Stream, Story Corp, Dr. Vibe's Do You Know What Time It Is podcast, and has participated in panel discussions on race and prison recidivism. In his spare time, LeRon mentors young men in San Francisco and loves to backpack around the world.
www.leronbarton.com
Socials:
Facebook.com/LeRonLBarton
Twitter.com/MainlineLeRon
Instagram.com/leronlbarton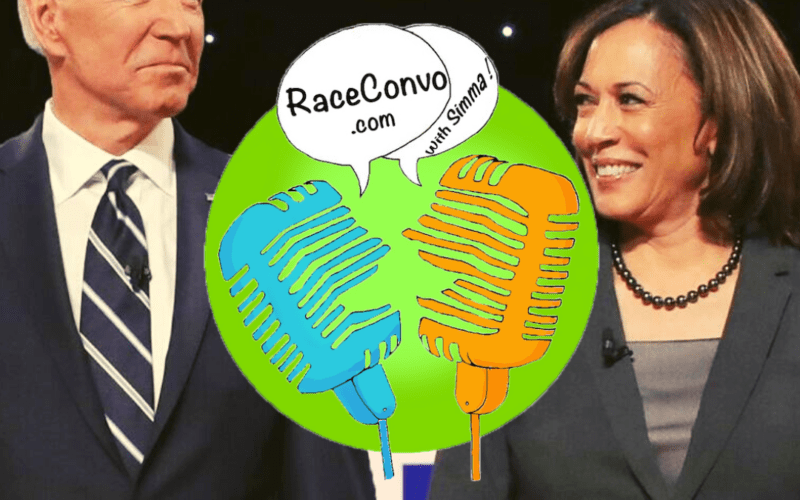 In this conversation on race, I'm joined by Dr. Joel A. Davis Brown to talk about his hope for the future as a Black man, why he'll take the Covid vaccine,  advice for Joe Biden and more.
Key topics in this episode:
Why it's important for Black and other BIPOC people to have hopes for the future
How Biden can make a difference if the Democrats get control of the senate and the consequences to democracy if they do not
The real reasons that Black people have concerns about the vaccine for COVID 19 and what needs to be done to allay those fears
Why Dr. Joel A. Davis Brown is ready for the  Covid 19 vaccine
What to say to people who claim Joe Biden is a white supremacist
How not voting is often a sign of privilege
How to respond when someone says Kamala Harris doesn't like Black people
The truth about the Black, LatinX and Jewish people who support Trump
Advice, music playlist and reading recommendations
Dr. Joel A. Davis
Dr. Joel A. Davis Brown Bio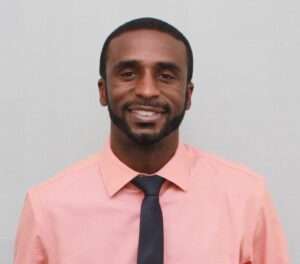 Dr. Joel A. Davis Brown is the Chief Visionary Officer of Pneumos LLC, a management consulting and coaching company based in San Francisco, USA, specializing in cultural intelligence, leadership, change management, and strategic storytelling. As a change agent, Joel works strategically with organizational leaders to cultivate innovative, creative, and adaptive environments where the cultural genius of everyone can be harnessed and leveraged successfully. In particular, Joel works with organizational clients to foster psychological safety, healing, belonging, and transformation. His work spans five continents and his mission is to facilitate liberation for every global citizen.
Best known for his critical analysis, creativity, humor, and an ability to build consensus, Joel has partnered with Fortune 500 Companies, non-profit organizations, and government agencies to help them achieve sustained growth and organizational breakthroughs. His clients have ranged from LinkedIn to the United Nations, and his "sweet spots" have included men's leadership, LGBT inclusion, interpersonal dialogue, and intercultural communication.
Contact information:
Facebook: www.facebook.com/Pneumos
Twitter: @joelabrown7
Website: www.pneumos.com
LinkedIn: www.linkedn.com/in/joelanthonybrown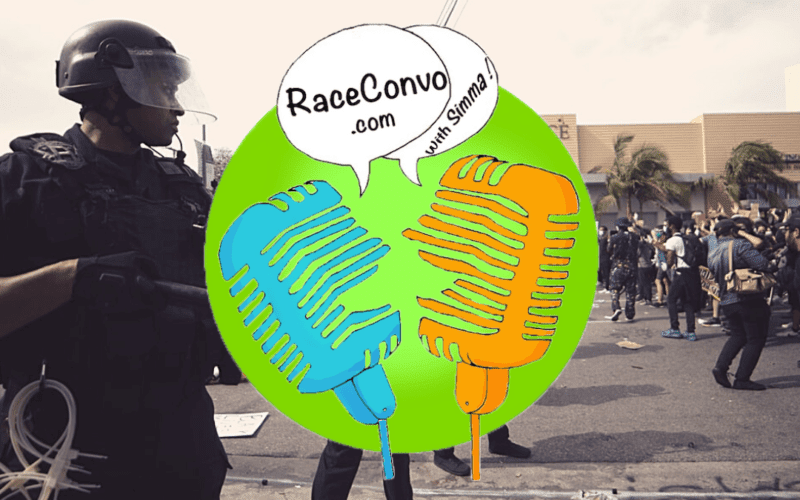 Amy Nickerson joins me for this Conversation on Race to talk about how racism traumatizes Black families.
Amy is an educational consultant who focuses on race and race relations. She is the author of the book, "HOW DO YOU SEE US?: Our Lived Realities of Being Viewed As a Threat.
This book details and analyzes what she and her family have seen and experienced as it relates to issues of law enforcement. This is not Black vs. Blue. This isn't about sides – the black side or the blue side. This is not an attack on the overall institution of law enforcement. Nor is this a scathing rebuke of every white law enforcement officer. As Amy states in her book, "This is about my perspective, my innermost feelings about how I am viewed as a Black person in America, why I feel vulnerable around police officers, and how it got this way." Amy Nickerson recounts numerous encounters with police officers as well as ordinary white citizens insistent on policing black people.
Amy shares her experience with race and racism as a Black woman, mother of three children including Hardy Nickerson Jr. a linebacker in the NFL and as the wife of former NFL player and now a coach, Hardy Nickerson.
Key topics:
No matter who you are, or how much money you have, if you are Black in the US your position and money will not protect you from racism, discrimination and being targeted by law enforcement and white racists.
Her first experience with racism in elementary school.
White policing of Black people by white people.
All too frequent experiences of the Nickerson family being accused of stealing the cars they drive, or not belonging in their own neighborhood.
Why white people often resent Black people being successful, or living their own lives, and how they try to sabotage Black success.
Justified fear that Black women have every time their children leave the house.
Challenges of being Black on vacation, having to tell her son, he couldn't wear the clothes he liked because it could be dangerous.
How many white people view Black skin as a threat and justify racist actions.
Solutions to white policing of Black people everyday.
Bio for Amy Nickerson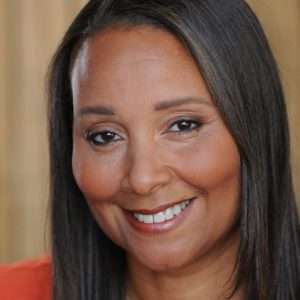 Amy Nickerson is an author, speaker, educational consultant, and antiracism & social justice advocate. Her book How Do You See Us?, an Amazon bestselling new release, details her family's harrowing accounts of encounters with police and the racism they often experience. Using their stories, Amy unpacks the long reach of racism in America, exploring how and why tensions continue to escalate. She addresses audiences ranging from local schools to the FBI National Academy, guiding conversations about race and social justice.
Married 31 years to husband Hardy, former NFL All-Pro linebacker and NFL/College coach, and having raised three student-athletes, Amy also possesses extensive knowledge and understanding of sports at the professional, college and high school levels. She is experienced in curriculum development and college instruction specializing in student-athletes' experiences and the impact of structural forces and systemic racism on their lives. Amy holds two degrees from UC Berkeley – BA (Afro-American Studies/Social Sciences) and MA (Education – Cultural Studies of Sport in Education), and is a Board member and chair of the Education Committee for the Freedom Football League (FFL), a newly formed professional football league.
Contact info:
Book: How Do You See Us? Our Lived Realities of Being Viewed As a Threat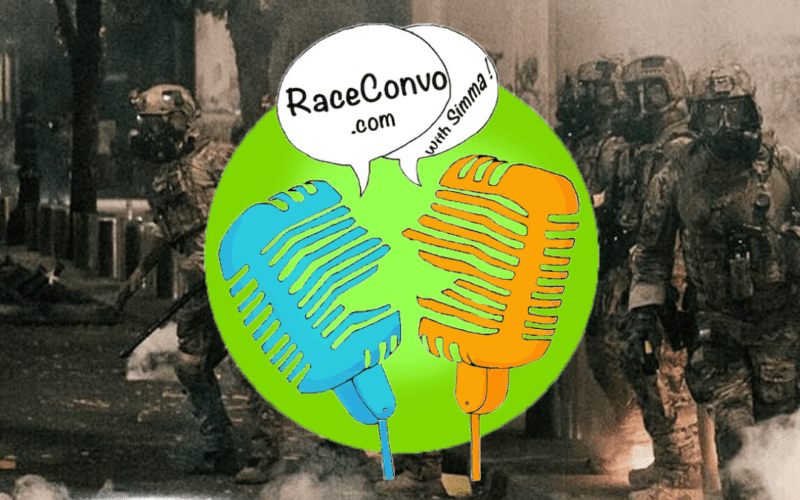 In this conversation on race, I'm joined by Kathleen Saadat veteran civil rights activist in Portland, Oregon.
Kathleen shares her observations on the demonstrations in Portland, the federal troop presence, tear gassing of demonstrators and controversies surrounding the Moms and the Dad with Leaf blowers.
Key Topics:

• The fact that there have been large numbers of Black people in Portland, Black clubs, and soul food restaurants in North and Northeast neighborhoods
• Sundown laws in Oregon but there were still Black people living there
• Protests in Portland, tear gas and attacks against protests
• Moms marching and dads coming with leaf blowers to stop the tear gas
• People who were committing violence were in the minority and mainly provocateurs
• Most protestors were peaceful
• The violence against Black people and minimization of the value of Black values
• The problem that agent provocateurs are seen as representing protestors
• How young people have been great at bringing people together for Black Lives Matter and social justice from different backgrounds and world views
• Importance of having a vision
• Why she hates cancel culture because people have been raised a certain way and we need to educate them
• Black people are a small number of people in the US and need to build coalitions • Kathleen Saadat's vision for long-term change
• How to address the need for people to understand history and how government is supposed to work
• The need for a truth and reconciliation program in every state
• How we can bring people into the equality community
• Why self-righteousness is another form of violence
• Why we need conversations instead of just canceling people
• The danger of cancel culture
• Why we have to allow people to change
• Why the Ten Point Program of the Black Panther Party is still relevant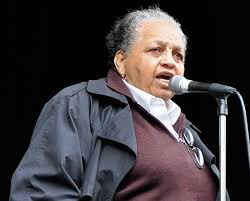 Bio for Kathleen Saadat
Kathleen Saadat has served Oregon's LGBTQ community as a mentor and confidant for nearly 40 years. In 1976, she and six others organized Portland's first gay rights march. Later, she worked with a team of city employees to craft the Portland's civil rights ordinance, which prohibited discrimination against gay and lesbian people and discrimination based on legal source of income. In 1992, she served on the steering committee for the campaign against Ballot Measure 9, which, had it passed, would have rendered GLBTQ people second class citizens.
An activist and advocate for African American rights and the rights of other people of color, for women's rights, and for economic justice for all, Kathleen was a planner and participant in Portland's International Women's Day Celebration..
Kathleen Saadat has received lifetime achievement awards from in recognition of her contributions to the efforts to "Keep Living the Dream" of Dr. Martin Luther King Jr. She has been listed as one of "100 Who Lead in Oregon" by Oregon Business magazine.
She is a former member of the Oregon State University's board of visitors for minority affairs.
Contact info for Kathleen Saadat
BanLon@msn.com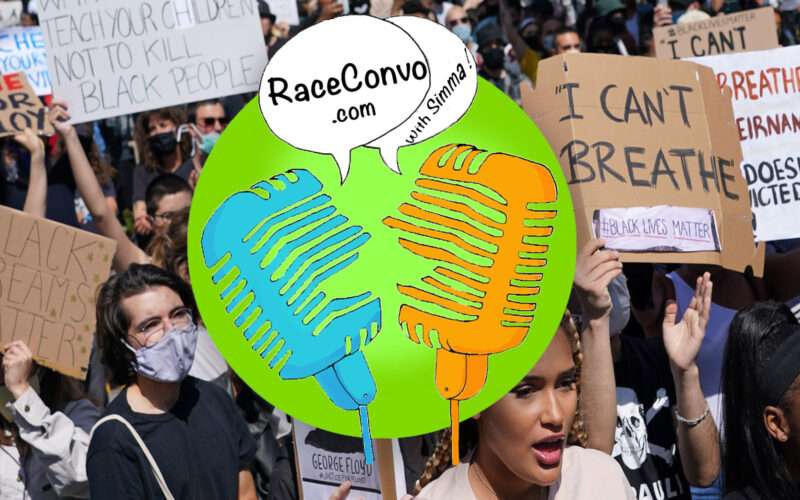 In this conversation on race, LeRon Barton asks.  "Why are white people interested in helping out now? Where were you ten/  twenty years ago?"
We wonder  what is making white folks come out now? Is it because they saw the very public  murder of George Floyd?  Did they understand the systemic racism and murder of other Black people by white racists in law enforcement and white supremacists?
Key Points in this episode of Everyday Conversations on Race
1-  Black people are tired but still have to be active and not let up. White people and other non-Black people need to follow the lead and participate.
2- This is the same systemic racism that puts young kids in ICE camps, separates families and treats immigrants as less than human
3- LeRon talks about his partner Michelle who is LatinX and says that what impact her as a Latina impacts him, and that we have to all take the position that what impacts our friends and families impacts us (if we we have friends and family from different races and cultures.) We have to know what impacts the people in our lives and the people we care about about.
4- The importance of thinking outside of ourselves. This is particularly important for white people, many who are just beginning to think outside of themselves.
5- The time to act is now, we will need to tell future generations what we did  during this time. Be on the right side of history.
6- Inaction is action-it's choosing to ride with the other side.
7- When people just stand by and do nothing- they help deny Black and Brown people voting rights,  and they help normalize confederate flags
8- Black people going to Robert E. Lee High School can compare to a Jewish person going to Adolph Hitler Higher School. Think about that!
9- The murder of the Rosenbergs and prosecution by Roy Cohen and J. Edgar Hoover
10- LeRon talks about how he used to laugh or get irritated when white people saw documentaries like "When They See Us," and would get emotional. He says that he realizes it was wrong and that people have a right to feel.  "I will never ridicule anyone again like that," say LeRon. "I realize we need everyone.
11- Why LeRon doesn't trust white allies but sees their importance and wants them to continue being allies and stepping up.